Are you new to RVA? Or maybe you've just lived here so long, you've forgotten about all of the fun and exciting things our city has to offer! If you have found yourself sitting around wondering what in the world you are going to do this summer, check out this list of just a FEW of the awesome attractions Richmond, Virginia has to offer.... WELCOME!
ROLLER COASTERS, SPORTS, ART & MORE!!!
https://www.kingsdominion.com/

https://www.peakexperiences.com

http://www.thunderboltkarting.com/

http://www.milb.com/index.jsp?sid=t3410

http://segwayofrichmond.biz/

https://maymont.org/

http://www.lewisginter.org/

http://blackhistorymuseum.org/

http://www.vmfa.museum.com/

http://www.smv.org
http://metrorichmondzoo.com/
#richmond #rva #kingsdominion #gokarts #fun #REMAX #realestate #thingstodo #park #museum #attractions #history #flowers #kids #family #entertainment #virginia #virginiaisforlovers #stephaniebrown #jacquelynwaters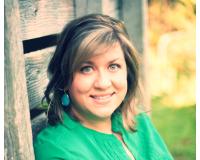 I was born and raised in the Glen Allen area and attended Hermitage High School and Virginia Commonwealth University. Today I love living in Hanover with my husband and two dogs. I have worked in real....