What's going on in Richmond this weekend?? The 1st annual Field Day RVA! Held at the Bon Secours Redskins Training field. Groups of 6-10 members will compete in various events such as water balloon toss, three-legged race, capture the flag, corn hole and (naturally) good ol fashioned tug of war!! Come out and help give back to our community! Go RVA!!
"Field Day RVA is a community fundraising event for Higher Achievement, a nonprofit organization partnered with Richmond Public Schools to provide academic enrichment in order to close the achievement gap during the pivotal middle school years." (www.fielddayrva.org)
For more information visit: http://www.fielddayrva.org/#details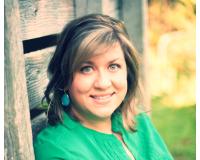 I was born and raised in the Glen Allen area and attended Hermitage High School and Virginia Commonwealth University. Today I love living in Hanover with my husband and two dogs. I have worked in real....