There's a gorgeous new contemporary art building being built in the Monroe Park section of VCU. It won't be completed until the fall of next year but the structure already stands out with it's contemporary shape surrounded by older more traditional buildings. It will really dress up the intersection of Broad and Belvidere. The article below has more detail. As VCU continues to expand, it brings more and more value to properties in that area. If you are considering moving to the city or purchasing an investment rental property, now is the time! Contact Lacey Castelvecchi with Re/Max Commonwealth today! lacey@rvahomes.com or 804-794-2150.
http://www.styleweekly.com/richmond/behind-the-scenes-at-vcus-412-million-institute-for-contemporary-art/Content?oid=2356362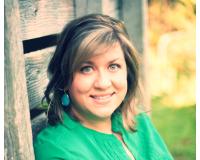 I was born and raised in the Glen Allen area and attended Hermitage High School and Virginia Commonwealth University. Today I love living in Hanover with my husband and two dogs. I have worked in real....